Philanthropist, Entrepreneur, Mentor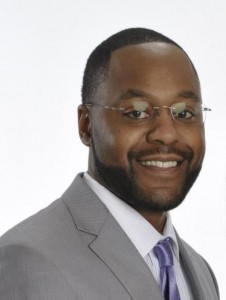 Charles is a prolific real estate investor he's often referred to as Mr. Real Estate. Equipped with a burning desire and passion to help others, weather its home ownership or facing difficulties in life through his mentorship. Known for being genuine, down to earth and a professional, which he credits his mother, because she would often say; "God gave you two ears and one mouth for a reason".
Through earlier years Charles had to overcome many obstacles dating back to his child hood. Tragedy would often occur but he always rose to the occasion. On a summer family reunion at the tender age of nine Charles nearly drowned to death and was unconscious for over five minutes until he was revived by paramedics. Upon arrival to the hospital his parents were notified Charles chances of survival were very slim, due to several reasons, ranging from the possibility of brain damage and pneumonia. To everyone disbelief within 48 hours Charles was telling the nursing staff he was hungry and ready to go home, which created another title he carried throughout his teenage years, "Miracle Kid".
Being a devoted husband and a father of four, has motivated Charles to reach for the stars and persevere through any minor setbacks that life may bring. With degrees ranging from Business, Bio-medical Engineering and most recently Applied Science from the University of St. Catherine, Charles has shown time and time again that he's a man of his word. While working in the healthcare field for nearly a decade, Charles has mentored troubled inner city youth as well as spoken at several events on the importance of keeping a positive mental state no matter the circumstances.
Charles has been involved in different aspects of real estate part time over the past seven years, recently deciding to pursue his dream of starting his own company, Young Realty & Investments. A company which expands from the twin cities all the way down to Memphis Tennessee, home of music greats such as Elvis Presley, BB King and Isaac Hayes.
If you're looking for a go-getter, a leader someone who envision obstacles as challenges then Charles is your guy!